Our Sponsors - Coraki Golf Club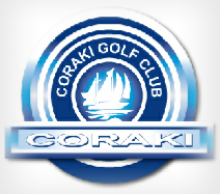 Coraki Golf Club, The Friendly Club.
The course consists of 9 holes with 18 tees of flat terrain which can be deceptive and provides a challenge to players of all levels.
The greens are of Queensland Blue Couch with bunkers and lush generous fairways for good golfing.
Motorised buggies are allowed at this course.
Website: http://www.corakigolf.com.au/
Telephone: (02) 66832001
Email: corakigolf@bigpond.com
Fax: (02) 66832434
Kardina Street, Coraki, NSW 2471