Our Sponsors - Richmond Valley Tree Services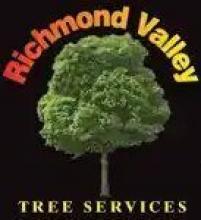 Safe, Efficient, Affordable Services
Get your tree troubles sorted the easy and affordable way with Richmond Valley Tree Services. We will safely and strategically remove any tree at your premises. Council services are available, and we will ensure all work is carried out to the very highest standard. Best of all, our rates are highly competitive.
Do you have a tree at your property that is:
Taking up too much space?
Ruining the aesthetics of your outdoor areas?
Encroaching on your neighbour's yard?
Putting your property at risk?

Attempting to remove it yourself could lead to disaster. Let our experienced Richmond Valley arborists take care of the job for you and enjoy complete peace of mind. From tree removal and lopping to branch pruning, there is no job too tough for us to tackle.
To find out more about our Richmond Valley tree removal services, or request a quote, don't hesitate to get in touch with us today. Though we are based in Casino, servicing all Richmond Valley and Kyogle council areas.
Website: https://www.rvts.com.au/
Telephone: 02 6662 2025
Mobile: 0408 620 829
Email: rvts@rvtrees.com.au
Casino, 2470, NSW, Australia