Jack Patrick's Rock 'n' Roll Research
About Jack Patrick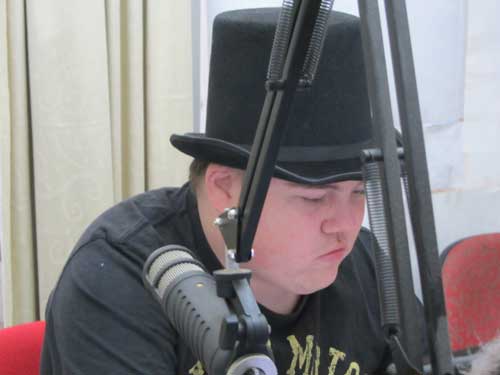 Jack Patrick is 23 years old and lives with and is cared for by his parents in Coraki.
Jack is an 88.9 FM presenter – every Wednesday from midday to two pm.
He can be very in your face, loves his music and has a great sense of humour.
Jack has a support worker – Jamie Collins. Jamie drives Jack to the studio but at Jack's insistence is left with Robyne.
There are two ways to listen online:
Enter the link below into your favourite podcast application.
Subscribe to the Rock 'n' Roll Research
Click on a week below and listen in your browser. Please note that audio files are added 5-7 days after their air date.