Our Sponsors - Destination Motorcycle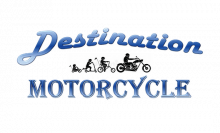 Destination Motorcycle is locally owned and run by passionate riders who love their bikes just as much as you do. We pride ourselves on friendly service, high end workmanship, quality parts and reasonable prices.
Transparency is key at Destination Motorcycle. We are focused on fixing problems and providing solutions. We provide clarity around the work we do so that you know where your money is being spent.
Website: https://www.destinationmotorcycle.com/
Telephone: (02) 66191001
Email: admin@destinationmotorcycle.com.au
232 Union St South Lismore,
NSW, 2480